Hello ! Who are you and what are you working on?
Hey! My name is Tom and I'm a UX/UI designer from London, UK. I'm currently working on a side-project called Bolt. Bolt makes it super easy for designers and developers to collect visual feedback from clients, team members and stakeholders on their static designs and live websites.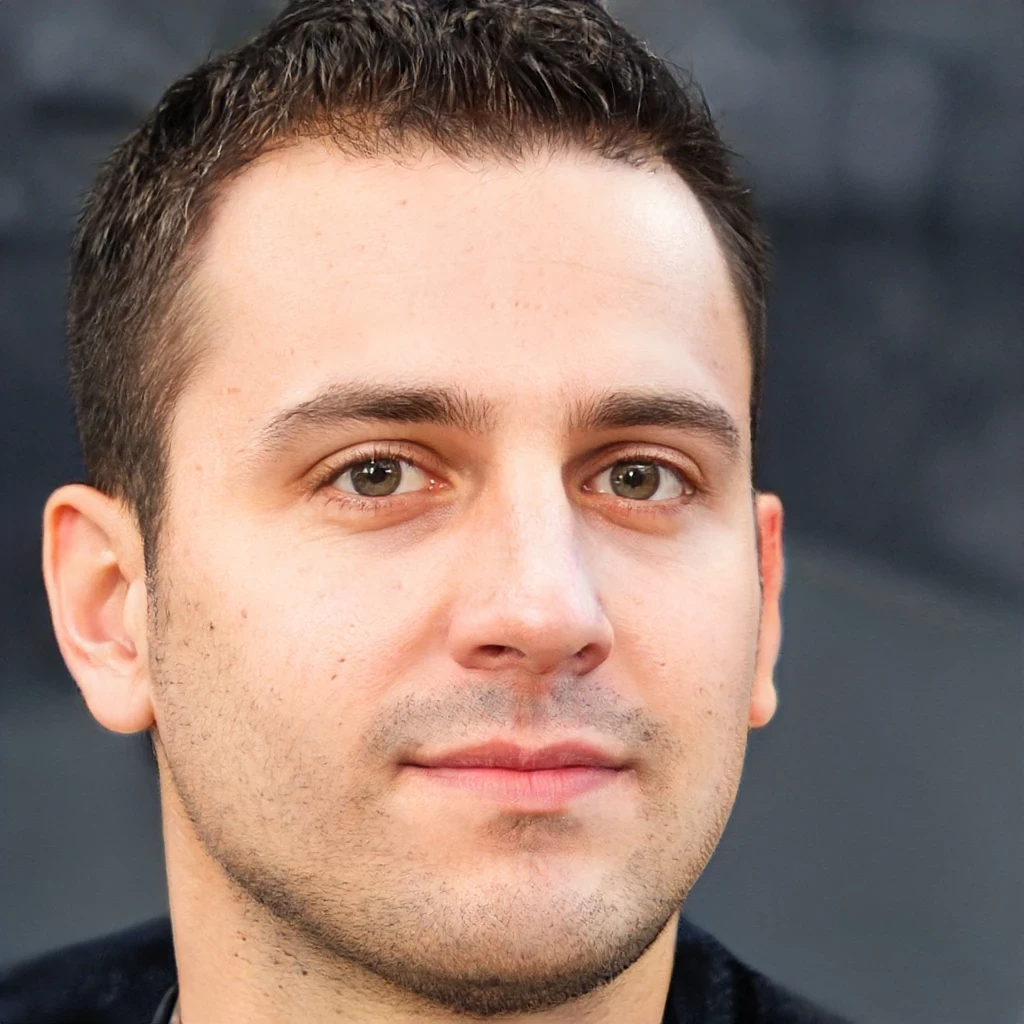 What motivated you to get started with? How did you come up with the idea?
95% of my design work is done in Webflow (it's an amazing tool). This means that I deliver live URLs to my clients.
My clients often provide me with LONG written feedback documents. Sometimes I find it hard to understand what part of the design my client is talking about, which then requires email exchanges. It's really messy and it takes longer than it needs to, so I built Bolt.
Now I just upload my URL to Bolt and share the feedback board URL with my client. They can click anywhere to offer feedback, which enables me to understand their feedback points quickly and clearly. It's a LOT more efficient, and saving time + energy is really valuable for me.
I'm building Bolt to solve my own problem, which is a really nice way to build a product.
Can you tell us the story of your business from idea to where you are now?
I started building Bolt in January 2020 - a long time ago now! I've treated Bolt as a side-project, so I have spent just a few hours per week working on it whilst I also work as a freelance UX/UI designer.
It has taken about 5 months longer than I had hoped to launch V1.0, but I'm really happy have finally launched, even if the product is not yet perfect.
The pandemic slowed my progress a lot - I actually became very busy during the pandemic which meant less time for my side-project, but it has also been a really good way to distract myself from everything that is currently happening.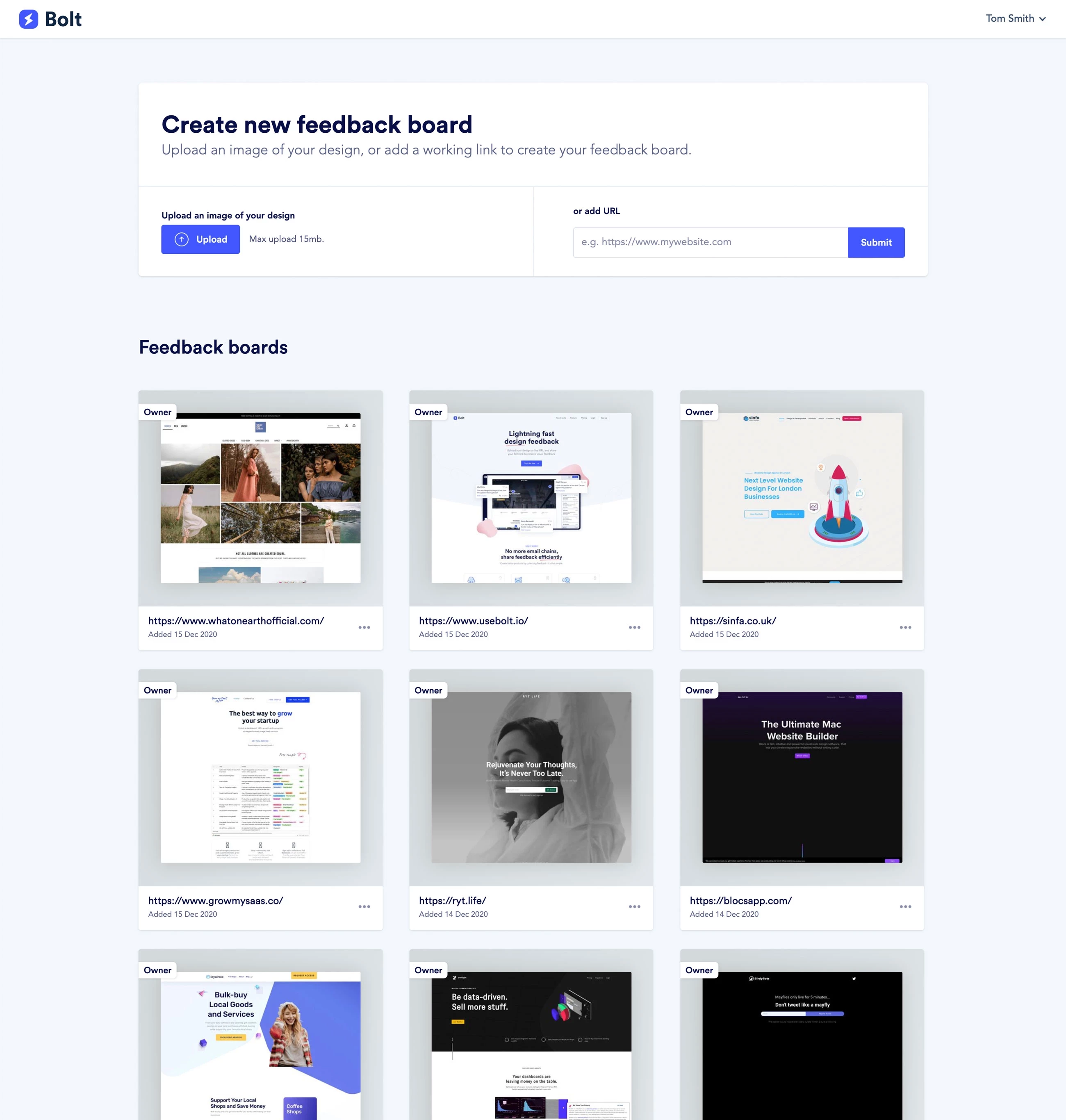 What has been your biggest failure or struggle?
Launching on time, hah! I would have preferred to launch an MVP after 1 month, but I believe that there are multiple ways to success - taking things at your own pace is fine too. Bolt has only been launched for a short time (just over 2 weeks), but we have surpassed 100 users, so I'm considering that a success for now!
How many hours a day do you work on average & can you describe/outline your typical day?
I have now started to work on Bolt more, so I'm dedicating 3-4 hours daily. Most of these hours are spent fixing bugs and offering UX/UI advice to startups.
I'm currently in the process of working on really important functionality - Bolt isn't very mature in terms of features, so I'd really like to add important features based on user feedback, i.e. guest commenting, notifications, UX improvements etc.
And what has been your biggest achievement or success?
Launching my product! A lot of my products never get launched, so I'm really happy just to have launched something.
The hardest parts are definitely the first 5% and the last 5%. Now that I've launched and we're acquiring users, I feel incredibly motivated to continue.
Since launch, what has worked to attract and retain customers?
Reaching out to users in my target market and providing direct UX/UI reviews has been a really good way to attract customers and build relationships - reaching out to people personally doesn't scale very well, but it does attract passionate users who can be advocates for my band.
I'm also really keen on providing good customer service, so I reply to all messages super quickly and try to provide a personal touch. When people work with Bolt, I want them to understand that they're not working with a corporate machine, they're working with someone who feels really passionately about their product and will go above and beyond to provide the best product possible.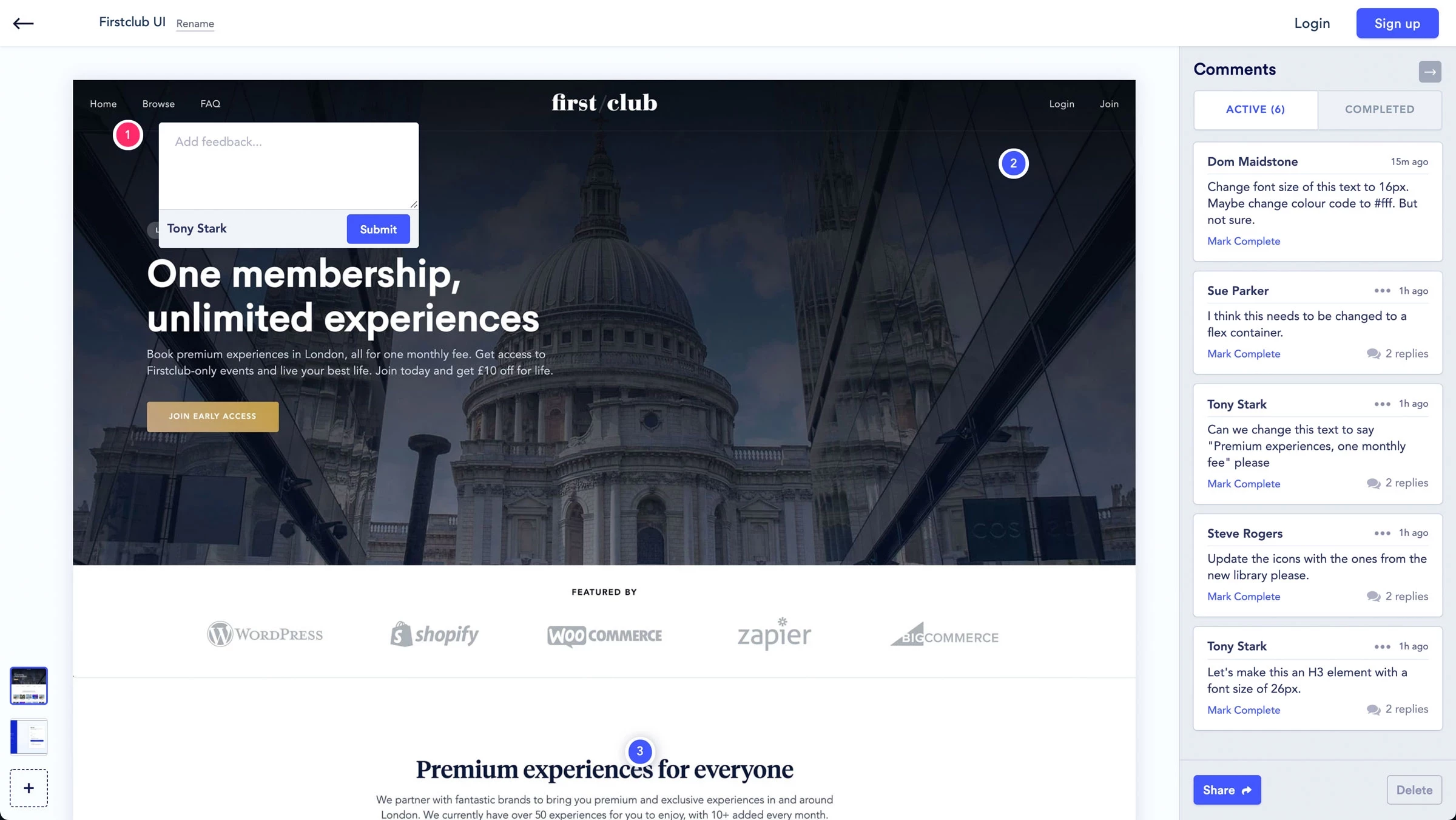 Describe the process of launching the business.
Hard work! There were a lot of features that I wanted to include but had to cut out so that I could launch within 2020.
Building Bolt involved a lot of UX/UI design considerations (trying to make the tool as easy-to-use possible) and a lot of development considerations too (making Bolt as lightweight and fast as possible, as well as scalable for new functionality).
Ultimately I launched Bolt with the bare minimum, but I'm excited to build more functionality and make the product even better.
I haven't put too much work into marketing - I have a plan for marketing, but I'm mostly just engaging users 1-to-1 right now. It helps me collect feedback and build a small following of users.
Did you use Betalist or PH or other Startup Launching Platform for Launching ? How was that experience ?
We used Betalist to acquire pre-launch subscribers - the results weren't amazing, but I'd recommend submitting for free.
We haven't yet launched on ProductHunt or other platforms - this will come in January 2021.
What's your business model, and how have you grown your revenue?
We operate on a subscription model. We currently have 2 plans - a free plan, and a premium 'all-you-can-eat' plan. We have 100 customers at the moment, and 5 on the premium plan. We're hoping to offer a lot more value for the premium plan (and the free plan), so hopefully this will be even more attractive in the future.
Revenue growth is all from direct 1-to-1 contact with our target customers on Twitter, Linkedin, IndieHackers, Reddit etc.
What are the biggest challenges you've faced and obstacles you've overcome? What are your goals for the future?
As mentioned before, launching was probably the biggest challenge I've faced so far.
I have really clear future goals for Bolt. I'm focusing on making the product better with new features and optimisations. I firmly believe that the users + revenue will grow when I improve my product.
I also plan to implement a marketing plan, I want to find a scalable acquisition channel so that I have a reliable source of users. Easier said than done!
Let's talk about your marketing strategy -- how do you market Bolt and grow the service?
I'm mostly doing things that don't scale. I provide UX/UI reviews to startups - it's a really nice growth hack that's working to acquire a small number of users.
Startups that can see Bolt in action really seem to resonate with the product, and they really appreciate actionable feedback too! So far, I've provided more than 50 UX/UI reviews!
I'm also engaging on IndieHackers, Reddit, Twitter and Linkedin. Personal engagement is helping to drive active users. Acquiring these users takes time and it's not scalable, but the users that I acquire through these channels actively use Bolt and promote it to their own personal networks.
I haven't undertaken too much marketing yet - I'm still putting a lot of energy into development, and I'm scared that Bolt isn't good enough for a lot of users, so I'm definitely scared to attract too many users too soon!
Do you have a model to get product feedback? What's your favorite way to get product feedback? Did product feedback help you get the results you hoped for ?
Yes! Feedback is really important to my product, hah! I speak to a lot of users to see how they're enjoying Bolt. This helps me understand what features to build and what bugs users are facing.
I built Bolt for myself, so a lot of feedback has been from my own experience and my own needs, but now I'm beginning to build in better feedback loops so that I can take my users' ideas into account too.
Through starting the business, have you learned anything particularly helpful or advantageous?
I haven't discovered any insights yet, but I'm really hoping this is coming soon.
I believe it's really important to have some sort of insider insight that only a person building a similar product would know.
My goal is to launch Bolt fully in January 2021 and start collecting as Manu insights as possible.
Who's your most inspirational CEO or founder?
Steve Wozniak!
What have been the most influential books, podcasts, or other resources?
The Mom Test by Rob Fitzpatrick, Zen and the Art of Motorcycle Maintenance by Robert M. Pirsig and Why I'm No Longer Talking to White People About Race by Reni Eddo-Lodge
What's your advice for fellow aspiring entrepreneur who are just starting out?
Build as much as you can, as often as you can.
You don't have to be a master of your domain to succeed, but creating products is going to be a valuable source of information.
I first launched a company in 2012 and it was terrible, really terrible, but it also taught me the most important lessons of my life.
Experience through building products cannot be taught, so consider each product you build a new lesson.